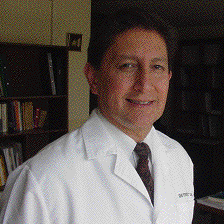 Rodrigo Olmedo N.
Director-General of CONSUMERTEC. Born in 1958, in Quito-Ecuador. He obtained a degree in Chemistry from Catholic University in Quito-ECUADOR (1977-1984), with a thesis on Photooxidation Studies of Edible Oils, under the supervision of J. Llauger PhD (Imperial College, UK), which was honoured by its publication. In the year 2015 he obtained a Specialization Certificate on Neuroscience: Perception, Action and the Brain from the Faculty of Medicine, Duke Institute for Brain Sciences, Duke University, USA (2013-2015), with a capstone project titled: "Whiteness Perception and Models in Wholly Empirical Terms."

His experience includes work with SHELL CHEMICALS - PROQUIM from 1984 to 1990, where he was directly involved with the consumer industry in Latin America. After a short period of 4 years acting as adviser for local Latin American companies on home care products design, he co-founded DETERTEC (now CONSUMERTEC) in 1994, where he has developed his main expertise with consumer products.
Rodrigo Olmedo has directed innovative developments of in-vitro and in-silico experimentation technologies devoted to understand, model and simulate consumer benefits perception at complex visual, olfactive and taste experiences, under diverse market scenarios, in the following consumer categories: foods and beverages, personal and beauty products, household and laundry care. Since 2008 he has developed novel in-vivo and in-silico experimentation technologies to understand, model and simulate the consumer purchase behaviours in developing markets, using experiential ethnographic tools and recent understandings of the neurobiology of brain making decisions and its numerical models. He has actively participated on brand and product innovation projects focused on developed and less-developed realities, including markets in Western Europe, Eastern Europe, China, South East Asia, India, Latin America and Africa, through contract research projects with the most important multinational and regional companies.
With more than 38 years in the area of consumer products, Rodrigo Olmedo is now an international expert on market-relevant brand and product innovation efforts. In the year 2001 he was honoured with the biannual-award from the Latin American Association of Textile Chemistry for his work on the influence of bleach species on visual perception of garment colour care. In the year 2006 DETERTEC (now CONSUMERTEC) was selected as an Innovation to Success story by SAS-USA, the world leader in Business Intelligence and Analytics software, due to its breakthrough virtual R&D technologies to product innovation. He is an active member of various scientific organisations, participating on several research committees; in 2002 and 2010 he had the privilege to chair sessions at the Word Conference on Detergents, Montreux, Switzerland. He has published articles in various scientific journals and proceedings, and has given more than 30 presentations at international conferences around the world (presentations). Since 1997 he has conducted more than 40 international courses in the fields of brand and product innovation, visual and olfactive perception, and consumer purchase behaviour. He lives in Quito, Ecuador with his wife.